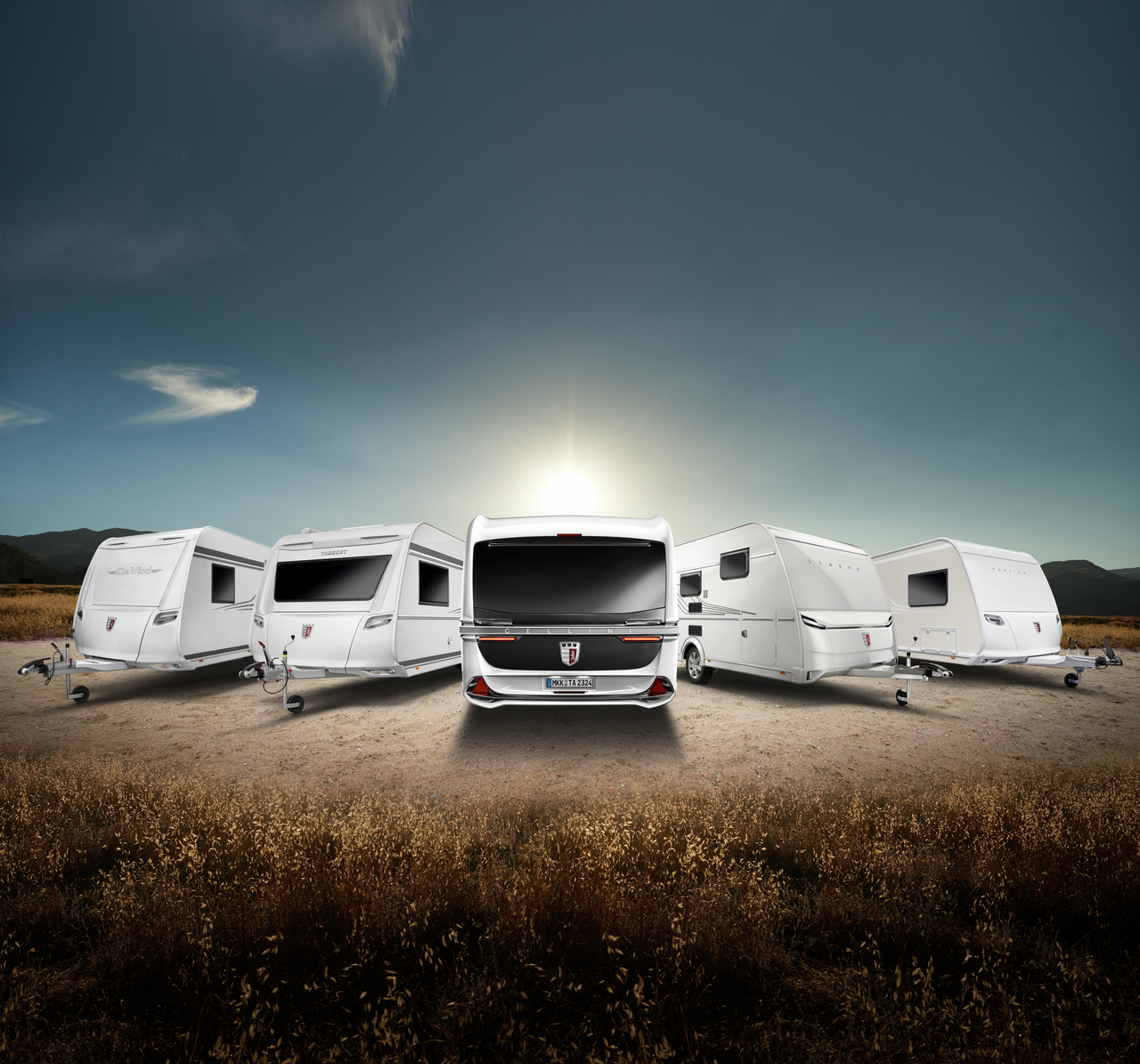 22 September 2023
OPEN DEALER DAYS 2023
Dear Customers,
are you already dreaming of your next holiday? Can't wait to leave everyday life behind and experience new adventures? With our TABBERT recreational vehicles you can make your holiday dream come true!
We are pleased to invite you to the OPEN DEALER DAYS 2023 to discover a new type of holiday and find what you have always wanted: freedom, flexibility and carefree travel.
From 21.09 to 01.10.2023 you can take advantage of the special promotions, discover our selection of the best TABBERT brand caravans and get personal advice on site to find your new holiday home on wheels.
The highlights of the OPEN DEALER DAYS 2023 in detail*:
▪ Large selection of vehicles
▪ Personalized on-site consultancy
▪ Unmissable offers such as the lithium-ion on-board battery, the Dometic Freshjet air conditioner and the One Night Stand package
▪ Fantastic special edition models at advantageous prices
▪ Welcome gadget for those who sign up for the OPEN DEALER DAYS on the website www.la-vacanza-siamo-noi.it
Don't miss this opportunity!
We are waiting for you!

from 21 September to 01 October 2023
OPEN DEALER DAYS

FREEDOM CARAVAN DEALER
VIA PADANIA, 6
24050 GHISALBA (BG)
M. +39 378 302 4445
T. +39 0363 070 185
info@freedomcravan.it

We will be happy to receive your registration by telephone at number 378 3024445.
We are waiting for you!
Cordially,
Freedom Caravan Dealership